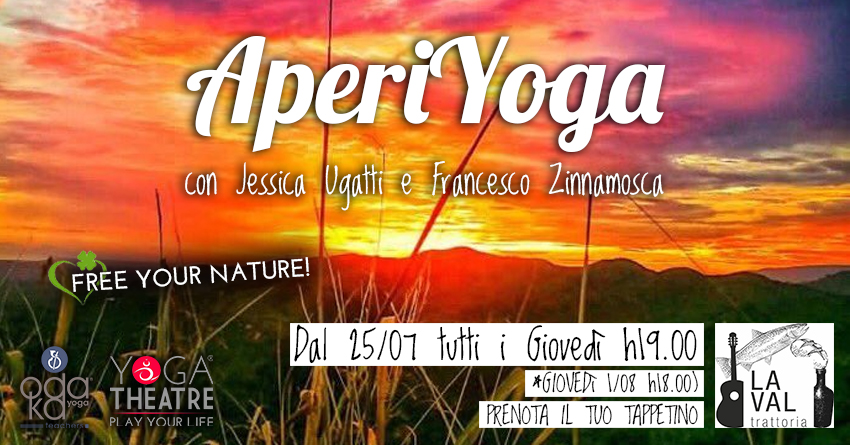 Sul Lago di Garda arriva l'
AperiYoga
DA GIOVEDì 25 LUGLIO h 19
(*giovedi 1 Agosto h18)
[ENG] FROM JULY 25th h 7pm
(*August 1st h 6pm)
@La Val
Via Valle dei Molini 1a Costermano sul Garda
Immersi nella natura a due passi da Garda, la Trattoria La Val ospiterà tutti i giovedì LEZIONI SPECIALI di Odaka Yoga® con gli insegnanti Jessica Ugatti e Francesco Zinnamosca.
[ENG] Every Thursday special Odaka Yoga class with Jessica Ugatti and Francesco Zinnamosca. Sorrounded by nature close by to Garda the perfect spot where to relax and enjoy your time.
The lessons will be in Italian and English.
☎ Prenota il tuo tappetino alla lezione di yoga / ☎ Book your mat
3929066587 | info@yogatheatre.com | www.yogatheatre.com
☎ Prenota il tuo tavolo /☎ Book your table
045 620 1079